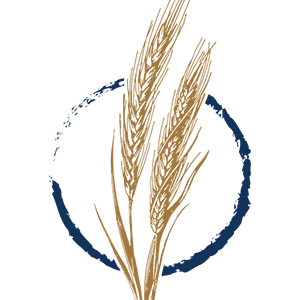 NEW!
Weekly Online Orders
Ordering ahead guarantees that you get your bread — you won't have to worry if the shelves at the Co-op are empty or if we've sold out before you can get to Farmers' Market.  Choose the bread you want this week and order online!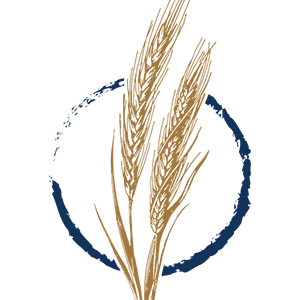 Subscription Orders
The heart of our Community Supported Bakery (CSB) is your subscription orders.
Order once every two months:
You choose your bread and we deliver it as requested.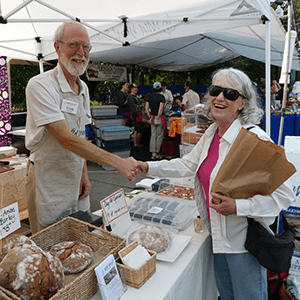 Farmers' Markets
We offer you a changing selection of sourdough bread every week. You'll also find our wholegrain pastries!
Due to COVID-19, you will find our bread at the Little Wusten booth. Our friends there are hosting our bread while we stay home to stay well.
Celebrate First Alternative Co-op's 50th Anniversary!
For the Co-op's 50th anniversary, we developed our Groovy Grains loaf, exclusively sold at the
co-op stores.